The era of 'Yellow Page Journalism' happened in the early 1920s where crocked journalists, in their haste to make sales of papers, write sensational stories with bogus headlines to attract readers. This trend which marked the first and second decades of the 20th century was soon known for what it stood for and discarded by serious journalists.
Sensationalism is a means used by quack journalists who lacked the real ability to discharge their reportorial duties to the general public. The profession of journalism has evolved to a stage where more lofty aims to help develop the society are of utmost importance to the professional journalist, other than run after cheap gossip.
The Sahara Reporters is among the contemporary online journalism platforms known for its sensational stories. This news organisation has been handling news stories in the society, recklessly, all in the name of making provocative headlines. The sad thing about their unguarded activities is that their hasty exuberant actions are costing journalism its hard-earned prestige in our society.
While the founder of Sahara Reporters, Omoyele Sowore, is losing steam and infinitesimal fame from his unguarded attempt at an ill-conceived national protest, he has yet again attempted to gain cheap notch by defaming the Speaker of the Lagos State House of Assembly, Rt. Hon. Mudashiru Obasa.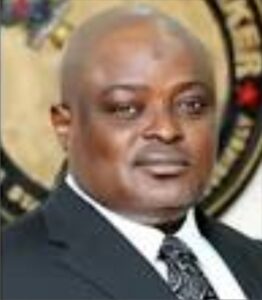 In an infamous sleazy story published sometime in April 2020, titled "Exposed: Speaker of Lagos Assembly, Obasa, Awards Contracts to Self through Company Registered in Son's Name," the article accused the Speaker of illegal activities without any substantial proof to back up his claims. The unsubstantiated news article alleged that the Speaker floated companies in his affinity's name to get contracts from government. In his haste and careless quest to gain recognition, Sowore, who is the editor of Sahara Reporters, failed to substantiate any of his claims against the Lagos Speaker. If Omoyele Sowore studied journalism in school before practicing, then he is a perverted journalist but if he never studied it before practice, then he should go back and learn the fundamental principles of journalism. In this profession, truth and facts are sacrosanct, they are pursued with integrity in other to serve the society. But when a reporter decide to published unsubstantiated story just to make himself popular, the reporter has not only committed the worst 'sin' of journalism but has also sacrificed his integrity for cheap fame.
Perhaps, Sowore needs to be reminded that a good journalism job is when details of illegal activities are unveiled, and the evidences are glaring, and in most cases, with verifiable sources.
As it turned out, his claims were unverifiable, this makes his report another sensational story.
It is time for him to brace up because if the Speaker's legal counsels are aggressive enough to charge Sowore in the court of law, his media organisation will soon be facing charges of defamation with a whooping sum of one billion naira in punitive damage for outright defamation.
And if the Sahara Reporters incorporated lose this case, they face other humiliations like being sanctioned by the Nigerian Press Council and other related bodies.
Publisher of Sahara Reporters, in what he took as a calculated step, went on to publish another defamatory story on the Lagos Speaker. The story he titled "Lagos Speaker, Obasa, Give Thugs #50 million to Burn Down Sahara Reporters' Civic Media Lab, Targets TVC Journalist, HEDA for Criticizing Him", in their May 3, 2020 edition. This false and malicious claim is done by a journalist who is trying to prove he is street-smart, not minding the consequences if things go awry for him. How does he plan to substantiate such indecorous accusations? What are his sources and where is the fact that the Speaker planned to commit such crimes?
No public figure around the world will take such inciting accusation against his personality lightly. If the Speaker, Mudashiru Obasa should challenge this case in the court of law till the very end, then Omoyele Sowore will not only be known as a reckless green horn politician, but also a twisted journalist who is desperately scrambling for cheap fame.
Here are some quick lesson for Sowore to learn about the journalism profession.
First, fact is sacrosanct, he must always get his facts and sources correctly before making claims. This is journalism profession, not some creative writing prize. He must understand how the law works in every political system, especially in the western-styled democracy.
For instance, there is no law criminalizing the Speaker for awarding contracts to different firms whom are found appropriate for the job.
If investigation had found that the Speaker had overlooked other rival firms who pitched for the contract in favour of his firm, then, there is a corruption case. Anything else aside this, is not a criminal story. The United States President, Donald Trump is a famous real estate billionaire before becoming president, during his presidential vacations, the presidents prefer staying in one of his favourite hotels in Florida. None of the bright journalists in the country accused him of committing any crime by spending his vacations in his own hotel, not even CNN's reporters who are publicly antagonistic against Trump.
The idea of attracting so much trends online was so good to the Publisher of Sahara Reporters that he rushed to upload sensational headlines like 'Speaker Spends #17 million Naira Monthly…', without verifying his information nor care to balance the story by asking the Office of the Speaker.
Did he and his hasty reporters call the Speaker or other top aid in the assembly to verify the story? He certainly didn't. This incongruous action shows he has no idea what objectivity means in journalism.
When the Oriwu Sun reached the assembly for information over the issue, a top official of the assembly and reliable source spoke with us over how the fund for the Office of the Speaker is allocated.
According to the inside source, the fund is allocated to the following offices to run their monthly activities; Office of the Chief of Staff to the Speaker, Special Adviser on Budget, Office of Research and Development, Special Adviser on Political Matters, Office of Chief Press Secretary, Office of Protocol and fifteen senior special assistants.
As things work in the House, The 17 million naira in question never gets to the Speaker directly and he has no custody of the money, as protocol demands, the fund is officially in custody of a Facility Manager who disburse the cash to the appropriate officials.
While the Speaker is aware of the fund, he has no direct access to it and the budget was deliberated and approved by the House. If Sowore's goons who claim to be reporters had called in the Office of the Speaker, these details would have been provided and evidence of the monthly allocation would have been shown to them.
What did they do instead, they ran to the press with just a piece of unverified information.
This unethical act of Sowore Omoyele should be sanctioned by the Nigerian Union of Journalists, his behaviour should be reviewed and if he really wants to continue in this profession, Sowore should be mandated to take a full journalism course at the Nigerian Institute of Journalism. There is a clear evidence that he will cause more damage than good with all the Yellow page journalism he is engaging in.
When a watch dog loses control or display signs of perversion, he must be thoroughly examined before he runs amok to inflict havoc on people. Journalism is an unofficial arm of government created to compliment the polity, not to destroy democracy with cheap lies and gossips.
Omoyele Sowore should take caution in this field of journalism, he should not bring in shenanigans' attitude to smear the profession with falsehood and inebriate manners.
Journalism is a profession for the mature minds, not for the inebriated.