Last month, Governor Babajide Sanwo-Olu swore in eight new High Court Judges into the state judiciary system.
Unlike the previous ceremonies which were given elaborate coverage, due to the Covid-19 crises, it was done in low key at the state house.
The new judges were appointed from the five divisions of Lagos State: Ikeja, Badagry, Ikorodu, Lagos Island and Epe (IBILE).
The governor during the swearing in at the State House, Marina wished the new judges well. He described the judges as beacon of hope for the masses.
Governor Sanwo-Olu charged the judges to keep the wheel of justice turning and acquaint themselves with the new culture of justice driven by technology.

According to the governor, he has no doubt that the state judiciary under the leadership of the Chief Judge Kazeem Alogba will be an arm of government that the state government can rely on in boosting justice in the state.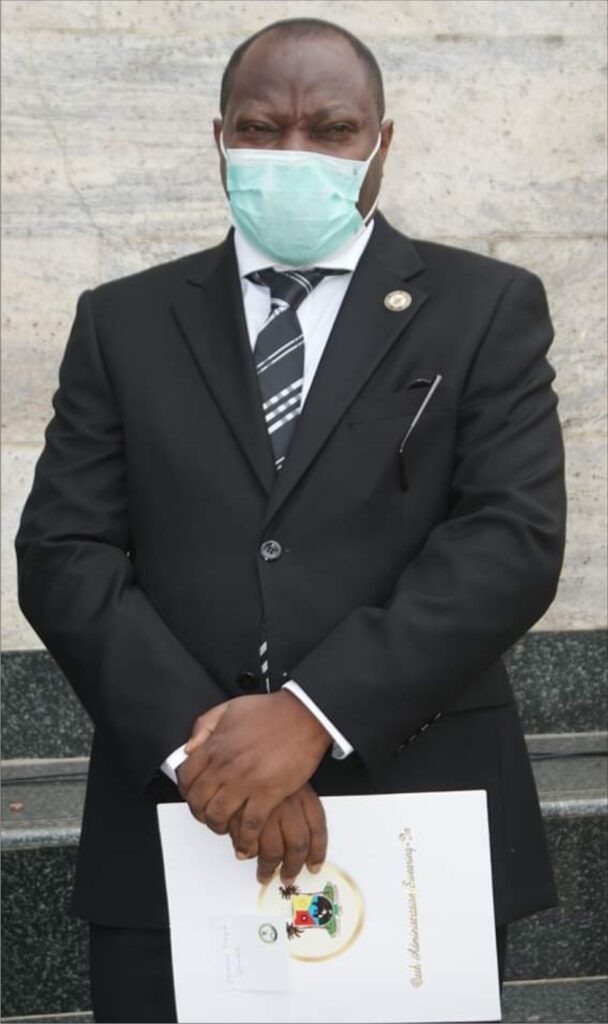 The new judges are Hon. Justice Sharafa Abioye Olaitan; Hon. Justice Ezekiel Oluwole Ashade; Hon. Justice Adeniyi Funsho Pokanu; Hon. Justice Dorcas Taiwo Olatokun; Hon. Justice Yhaqub Gbadebo Oshoala; Hon. Justice Omotola Ibironke Oguntade; Hon. Justice Olufunke Sule-Amzat and Hon. Justice (Dr.) Rasul Oriyomi Olukolu.