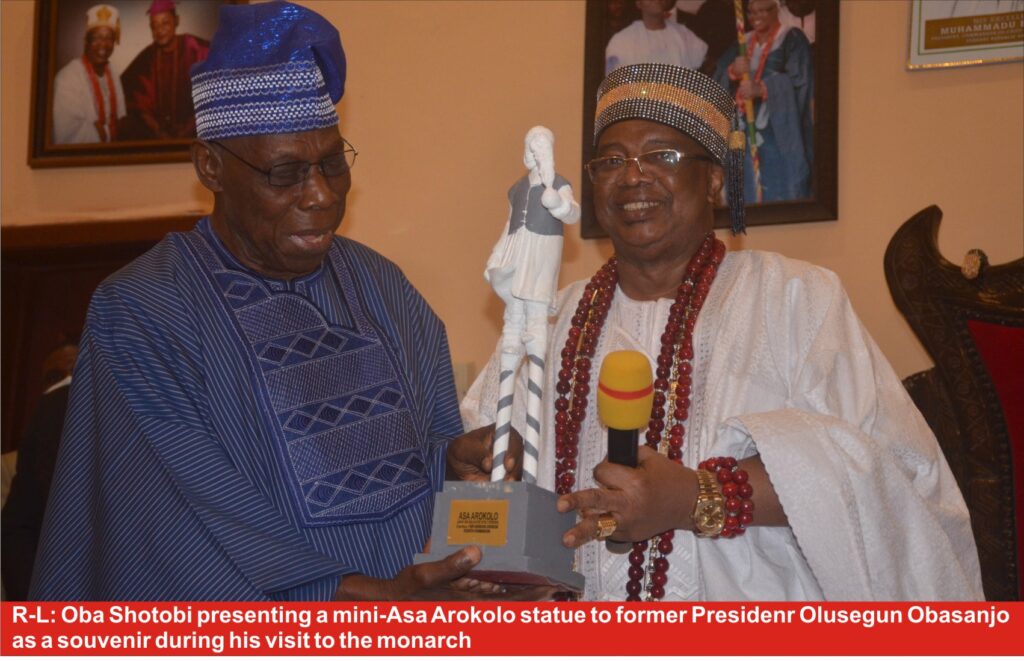 n his recent visit to Ikorodu former President Olusegun Obasanjo declared plans to resuscitate the defunct Ikorodu brick industry. The visit which took place at the Ayangbure's palace on Sunday, May 31, 2021, marked a formal notification of the president's plans to Oba Kabiru Shotobi by former President Olusegun Obasanjo. While speaking at the Ayangbure's palace, Obasanjo expressed his dissatisfaction over the closedown of the brick industry. He told the people of Ikorodu that it was painful to watch their legacies crumble before their eyes while stating that something have to be done to revive the defunct industry.
According to the former president, the Ikorodu brick industry was part of the development structure put in place during his time and that the master plan still remains with him till now. He said that it was nerving and worrisome that the brick industry folded up while people encroached on the land to build private residence on it. This time, the former President has come to make assessment of the place and see how the defunct industry can be salvaged.
While he sought for the support of Oba Shotobi on the land, Obasanjo explained that the property has been duly handed over to him by the federal government and he is prepared to use it for the original plan of establishing a standard brick industry on the land.
Former President Olusegun Obasanjo, who claimed to be part of Ikorodu, said that his school mates are indigenes of Ikorodu and he that had visited them in 1950s, adding that he knows crucial parts of the town. He added that during his term as president he appointed professors of Ikorodu descent to serve in his cabinet because he knows Ikorodu and its people well.
According to him, he is prepared to ensure that the initial plan for acquiring the land still stands and the brick industry revive for good this time.
While responding to his speech, Oba Kabiru Shotobi, thanked the former president and assured him of his support to ensure that the process of reviving the defunct brick industry is achieved. Oba Shotobi said he has seen the master plan for the property and has noted that more than forty houses have been built on the land. The royal father assured the audience that he will mediate between his people and the former president to ensure that the present occupants of the land resolve matters amicably. The Oba said that he would invite the land occupants and negotiate on their behalf to ensure that they are adequately compensated and also ensure that the relocation process is as peaceful as possible.
The Ayangbure noted that the revived brick industry, when completed will bring development to the division by creating jobs to the youths and serve as a means of revenue to the government, hence, the idea is a welcoming one which have his blessings.