he royal family has a unique way of doing things. Oba Kabiru Shotobi and his adorable wife Olori Kudirat Shotobi have special ways of celebrating and spending great time with their loved ones.
Those close to the palace would have noticed that the royal couple appreciates those close to them and always draw them nearer during special moments.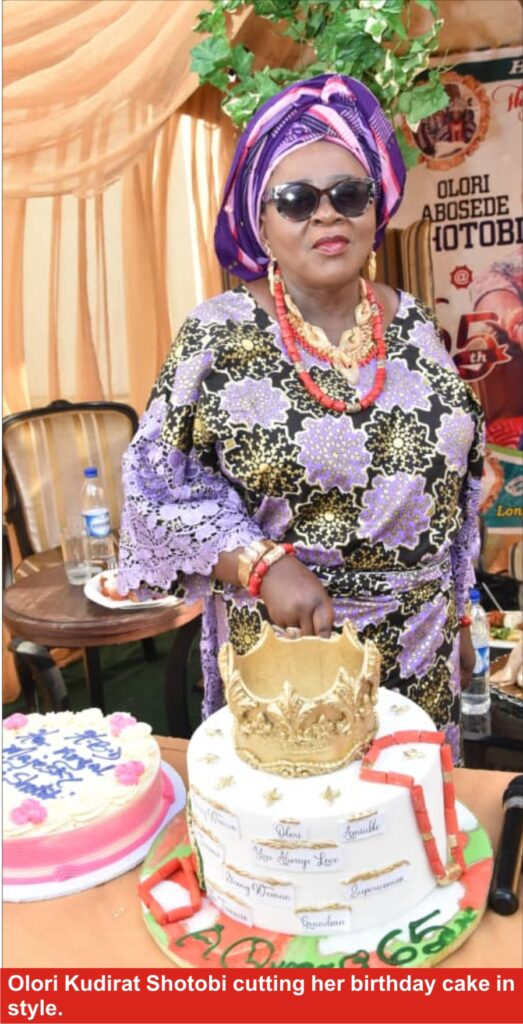 To mark her 65th birthday in a low key, Olori Kudirat Shotobi invited a select few friends and family members to celebrate with the royal couple. Invited guests, who are bosom friends attended her special birthday prayers and gathering which was held on September 28, 2021 in the royal palace.
Sources who attended the special birthday celebration of Olori Kudirat Shotobi attest that the queen of Ikorodu kingdom invited a select few guests less than hundred dignitaries to join the royal family in celebrating her special day.
On that day, an impeccably white tent and chairs were neatly set in the palace yard and necessary provisions were adequately made.
Religious clerics assembled and prayed for the royal couple for almost two hours while friends and family members who joined the celebration patiently waited in the decorated tent.
The Aremo (the royal couple's first son) kept the guests companied while the Alaiyeluwa prayed with the priest throughout the prayer session.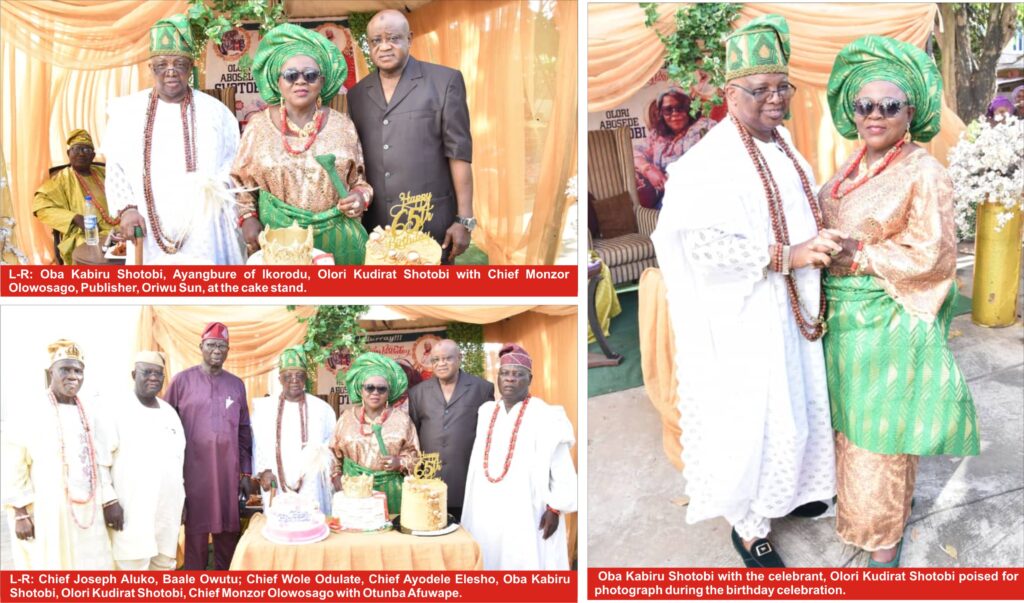 When the prayer session was over, Oba Kabiru Shotobi and his queen joined their guests under the tent for a warm and refreshing time. They had food prepared by one of the finest contemporary catering service providers in Ikorodu, with assorted drinks from another connoisseur and a mature disc jockey, who played to the noble guests' pleasure.
Some of the few invited guests who graced the Olori birthday celebration were the publisher of Oriwu Sun, Chief Monzor Olowosago; Chief Ayodele Elesho, Odofin Adewunmi Ogunsanya, Asiwaju Steve Anifowose, Olumale Eluku Olabanji Oreagba, traditional chiefs, Erelus, Osugbos and many prominent guests.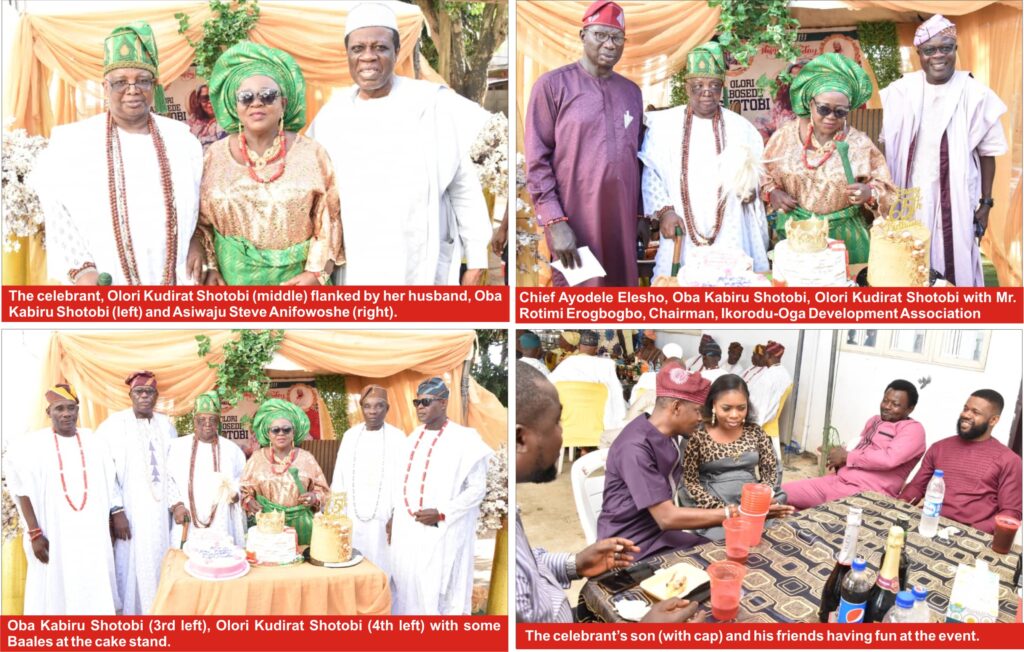 Though, the birthday ceremony was marked in a low-key and the queen of Ikorodu kept everything on a low profile, the event was a cozy one which was worth the moment as noble men in the kingdom joined the celebration in a splendid way.