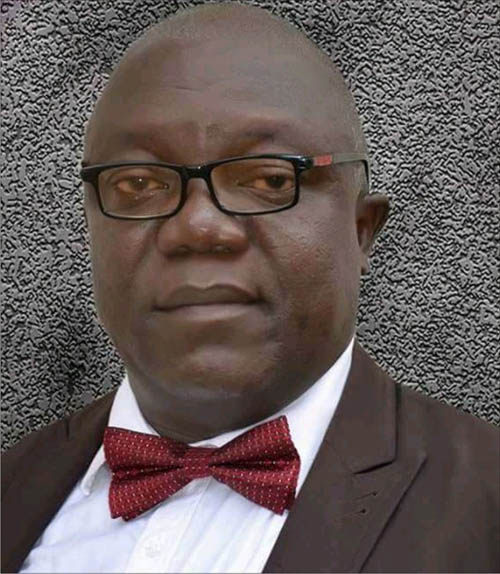 The Principal of Odogunyan Junior Grammar School, Odogunyan, Ikorodu, Mr. Ogunsola Tolulope O., is dead. He was 56.
According to report, he died in Ibadan on Sunday, March 7, 2021, after a brief illness. Oriwu Sun gathered that the news of his death came as a rude shock to both the staff and students of Odogunyan Junior Grammar School.
Ogunsola, who until his death was a Director in the Ministry of Education, Lagos State, hailed from Lagelu in Ibadan, Oyo State. He was an excellent Biology Teacher before his administrative duty as a Principal.
It was gathered that the deceased was an accommodating and astute Principal and had been a source of encouragement to both staff and students of Odogunyan Junior Grammar School, who have been forced to take shelter in Zumratul Islamiyah Primary School, Odogunyan, following the directive of the government to rebuild the dilapidated structures in their school. His tragic death is, no doubt, a painful occurrence as his retirement from service has been set for next year, November 26.
Ogunsola's death was also coming few days to the retirement ceremony of his Vice, Mrs. Adaora Adichie, the wife of the retired Deputy Editor-in Chief of Oriwu Sun, Mr Chuma Adichie. He was billed to play a key role at the event as the Principal of the school.
According to a source, the late dutiful administrator, who had been contending with an unconducive work environment, was last seen in school on Thursday, February 25, 2021.
Ogunsola was said to have left school that day after telling the staff that, "I think I need to go home to rest. I don't understand how I'm feeling." He was reportedly hail and healthy before that Thursday. However, the following day, it was gathered that he called the school that he was too weak to get out of the bed and directed his Vice Principal and the school's Year Tutor to take good care of the School. "And by Monday (March 1), we were told that he was already in Ibadan with his elder brother. All efforts to reach him proved abortive until we heard of his demise on Sunday night (March 7)," the source added.
Mr. Ogunsola joined Odogunyan Junior Grammar School in 2018. Before then, he had served at the Government College, Ikorodu, and Lagos State Senior Model College, Igbokuta. He attended Lagelu Grammar School, Oremeji, Agugu, Ibadan, and studied Zoology at the University of Ado Ekiti. He later bagged his Post Graduate Diploma in Education (PGDE) at the University of Ibadan, Ibadan, Oyo State, Nigeria.
Many teachers and staff of the school described late Ogunsola as a very good man, pleasant, jovial, accommodating, generous and very understanding. He was said to be a Principal whom any visitor, apart from staff of the school, could not easily identify as boss in any gathering because of how he related with his staff.