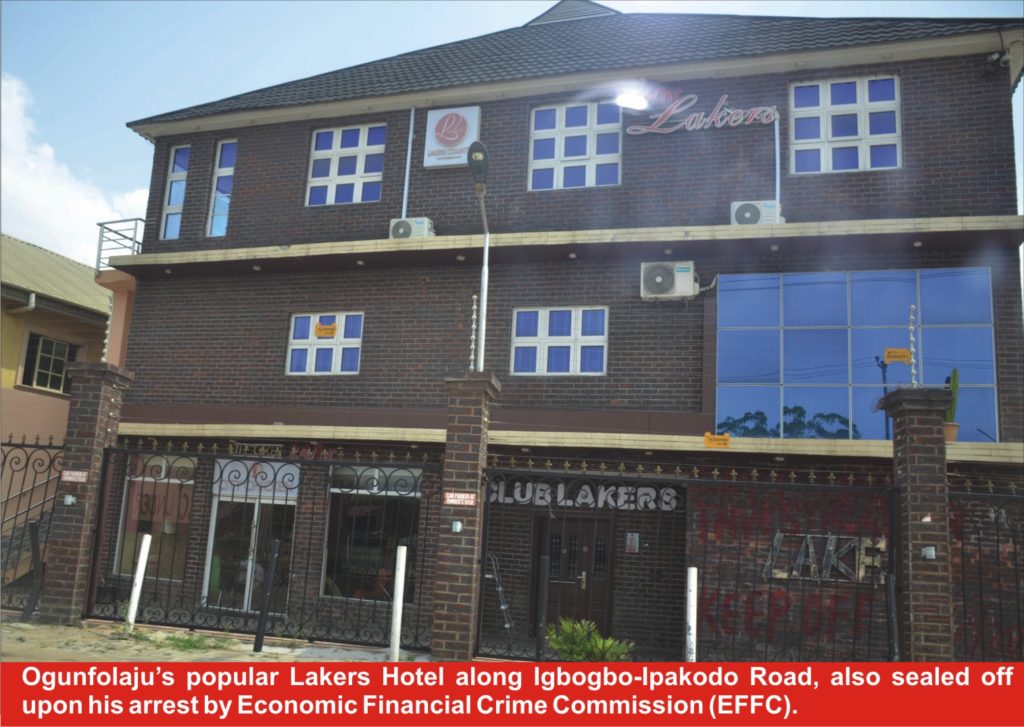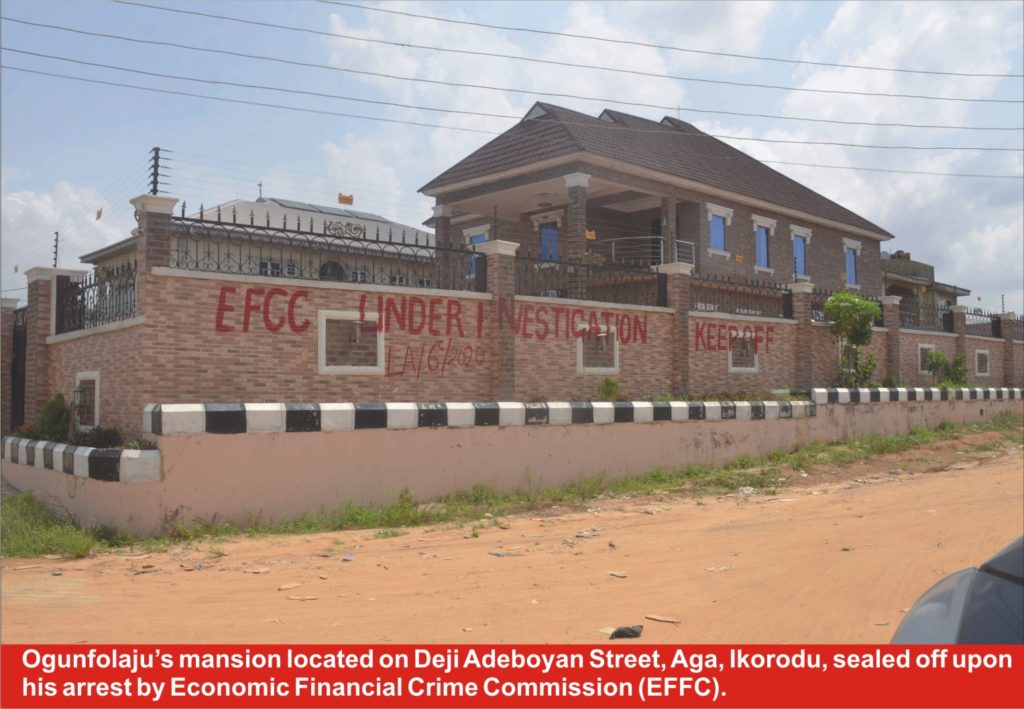 The two buildings you are seeing in these pictures are the mansion and hotel belonging to Oladimeji Olusegun Ogunfolaju, a 30 year old hotelier recently arrested by the operatives of the Economic Financial Crime Commission (EFCC) in Ikorodu for alleged involvement in internet fraud.
For quite some time now, there has been palpable suspicious about his source of wealth but many believe that he has a decent source of income courtesy of his hotel, popularly known as Lakers Hotel located along Ipakodo – Igbogbo road, Ikorodu, but those close to him knew that he engages in internet fraud deals from where he allegedly got the money used in acquiring his wealth.
But the doubt over Oladimeji's suspicious source of wealth was cleared on Saturday, March 7, 2020, when he was arrested alongside 79 others for internet fraud crime by a team of EFCC operatives on the premises of his hotel during a raid that lasted several hours.
Following the arrest, his hotel and mansion located on Deji Adaboyan street, Aga, Ikorodu, have since been sealed by EFFC while he and other arrested suspected fraudsters would soon be arraigned in court for internet fraud crime by the commission.
According to the report gathered, the Lakers Hotel, which was allegedly built in 2017 by Oladimeji with proceeds of his internet fraud deals has a night club and a strip bar and is said to be haven for internet fraudsters who have chosen the place as a comfort zone to spend the wealth they got from their fraudulent activities.
The armed security men employed to guard the hotel reportedly took to their heels during the raid by the EFCC operatives while about 60 of the arrested suspects were said to have volunteered useful information which has led to further investigation.
Among items recovered from the suspects at the point of arrest included exotic cars, jewelry, mobile phones and some documents.
Meanwhile, Oriwu Sun gathered that Oladimeji has since been released by the EFCC and our reporters subsequently visited his hotel where his release was confirmed by his staff.
However, all efforts to speak with him on his arrest were unsuccessful as the staff told our reporters that he was not available while the phone number dropped for him to contact our reporters was not called as at the time of going to press.