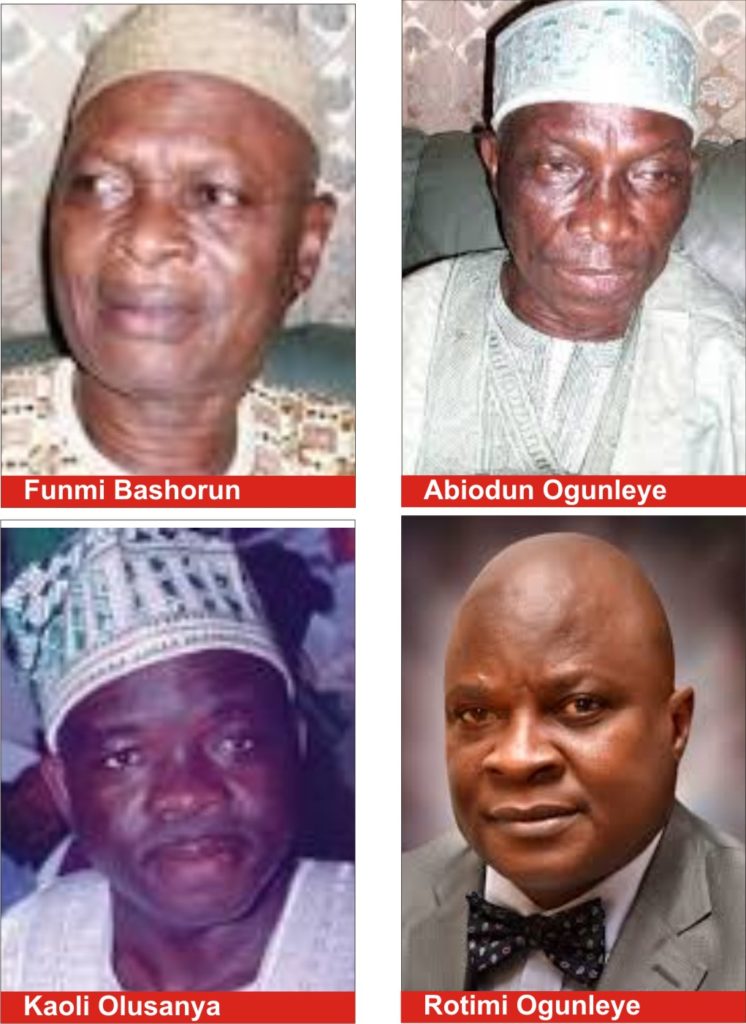 Journalism as a profession is entrenched in democratic principles as salient voice of the people in the society. The role played by journalists is sacrosanct and they have become essential agents of democratic society across the world.
The press earned its sobriquet 'fourth arm of the realm' after political philosophers of the middle age debated its function in a free society ruled by the people's mandate. The press is granted the independence from government's suppression, so that it can deliver unbiased reportage to the people.
Founding fathers of the United States of America, notably Thomas Jefferson, who was the third president of the free world, believed so much in the press that he supported press freedom to his own detriment. In one of his popular speeches, Thomas Jefferson said, if given the option of choosing a state/country without government and a state without the press, he would chose the latter.
The American founding fathers illustrate well the importance of press freedom in the sustenance of democracy. In the First Amendment to the American Constitution, it was stressed that the Congress shall make no law abridging the freedom of the press and the right of the people to express and publish their views and sentiments on the events and issues that occurred in society. Proponents of the press fought so hard for its existence because it is generally agreed that no one must muzzle or control the press from telling the truth.
In the last 35 years of running Oriwu Sun, I have written many articles, among which many were palatable to some people while others were not. Different folks cherished my articles mostly based on the side they were, when the stories speak against their misdeeds, I face tantrums.
On many occasions, in the cause of doing my job, I had been attacked, threatened, insulted and called names, especially when my articles were perceived unfavourable to any particular group. Those who were negatively affected by my news stories are apt in raising dust and brand me with negative descriptions. Like I wrote earlier, I had no doubt, stepped on toes while doing my job, yet I have never broken any.
Some of those I had written stories about became my best friends after they realised I was right and was only doing my job as a professional journalist.
Today, one thing I am happy about is that in the last 35 years, I have never had a cause to write a rejoinder or be sued for libel. From the onset I realised that it takes shear wisdom and professional acumen to work as a journalist in this country, successfully. Over the years, I learnt a lot about human attitude and realised that most societal men are insincere. They cheer you whenever you write a story favourable to them but cry foul when the reverse is the case.
It is pertinent that our politicians must amend their ways, they need proper orientation on how they view the press and our society. I have many cases of self-indulging politicians but I will narrow the case down to a few.
Former Lagos State Commissioner for Physical Planning, Prince Rotimi Ogunleye was a good brother, a fellow indigene and a dear one to me. We were so closed to the extent that when his mother died in Ibadan, I volunteered my bus to the venue. In that same spirit of love, I chaired the reception planning committee set up by my club, The Peacock when he was appointed commissioner in the state.
Our relationship was cordial until I published a story on his uncle, Prince Abiodun Ogunleye, who was former Deputy Governor. The story was brought to my notice by the duo of Kaoli Olusanya and Chief Denrele Olowu, both APC chieftains in Ikorodu division. The two of them printed a pamphlet protesting the perceived act of nepotism, complaining that the former Deputy Governor presented his son and nephew for posts of council chairman and commissioner.
When we received the protest pamphlet, by the dictate of my profession, I had to investigate and wrote about the unfair and nepotistic conduct of the deputy governor and Olorunfunmi Bashorun who equally planted his wife as Igbogbo/Baiyeku LCDA chairman. So, we published the story to the delight of Kaoli Olusanya and Chief Denrele Olowu. The issue was so clear as many felt it is unfair for the deputy governor to appoint his close family members for office of commissioner over many other qualified people.
Publishing the story caused ill feelings in my friend, Rotimi Ogunleye who regarded me as a bad brother and friend for considering the protest pamphlet from Kaoli and Olowu. Rather than confronting me as a brother, Rotimi Ogunleye secretly tagged me his enemy. I wasn't aware of his grudge until I reached out to him for a congratulatory message for Oba Kabir Shotobi, Ayangbure of Ikorodu. When I phoned his office, Ogunleye's personal assistant made arrangements with me to publish a congratulatory message for Oba Shotobi. After publishing the congratulatory advert for the Oba on behalf of Rotimi Ogunleye, he refused to pay. After many attempts to reach him I finally visited his office to see him, in person and I was flabbergasted when he said he never asked me to publish any congratulatory advert for him. He went about telling friends that I published advert in his name without his consent. He went as far as writing to the Oriwu Club that I was demanding payment from him for a job he never asked me to do, he said I came to his office to abuse him. These infuriated me and I had to confront him, it was at that point he brought up the issue of the story I published about his uncle, Prince Abiodun Ogunleye
Recently the table changed and it was Kaoli Olusanya who now committed the crime he accused the former deputy governor of, some years back. He towed the same line by appointing his daughter for the post of commissioner (she is presently Special Adviser to the Governor) after his emergence as the APC representative from Ikorodu at the state level caucus. When some concerned groups started agitating I looked into the story and published popular opinion on it.
As a professional, in spite of my friendship with them, I still retain the right to inquire into stories in the society and report it objectively, here lies the dilemma of a journalist. The very crime Kaoli accused other politicians of in the past, he has committed by installing his daughter.
Now, he is ranting and crying foul that I have published his shortcomings. What they must realise is that as a journalist, I must draw a clear line between friendship and journalism. I hope and believe that one day, Kaoli will understand this and realise that, regardless of the situation I'm still his friend for life. He must know that there is really nothing between the two of us to fight over.
Another story I will like to narrate here is about Bimpe Akinsola, former Special Adviser on Tourism during Akinwunmi Ambode's regime. Then, I noticed the strained relationship between her and Kaoli, so I decided to visit Bimpe in her Office at Alausa to encourage her to reconcile with Kaoli. After Bimpe narrated her side of the story to me I went back to speak with Kaoli about the issue and explained that she has agreed to mend their broken relationship. It gives me joy to see the two of them back together in harmony.
Today, as I write, Kaoli is still not pleased with me, especially over the recent story on the vacant position of the Ikorodu Local Government Education Authority Executive Secretary. The story, which contains people's opinion that he is using his position to get juicy political offices for his allies, was taken as an offence. According to palace sources, he was not pleased with the story.
I decided to use this medium to explain my dilemma as a journalist, so that people can have insight into my ordeal in the community. The travails surrounding my job started since inception of the Oriwu Sun newspaper. During the reign of late Ayangbure of Ikorodu, Oba Salawu Oyefusi, I published a story which was not palatable to the then Oba, he was aggrieved and threatened to kill me in 1990. In spite of the whole saga, I concentrated on my job. During that time, I didn't go to his palace for a long time. Being a reasonable leader, the Oba discovered the truth about my story and he had a change of heart about me. In 1991 he decided to confer a chieftaincy title on me, for the community work I have been doing.
Over the years, I have had diverse opinions about my newspaper, some believe I use my paper to destroy people's affairs, some believe the newspaper is doing a great service to the community while some believe that I am using the paper to attack people. What many didn't know is that I made a covenant with God to deal with me severely if I use the paper to destroy anyone deliberately. I meant well for my community and people and by no means ever will I attempt to harm anyone for personal gain. I am human and liable to err, if by chance I harm anyone by mistake, May Allah forgive me.
Every time I examined myself, I do ask myself if I have damage anybody's reputation for nothing, hurt people for the pleasure of it or ruffle the community with my paper. I can categorically say that I wouldn't recount any time I have used the paper to damage anyone's career. Everybody in the community is my friend and I mean no harm to anyone. The Kaoli and Rotimi Ogunleye who used to be rivals are now friends and I am happy about it. I also know that they will soon come to realise that I am not an enemy but a friend who is just doing his job.
I will like to add that I'm not a politician but I have seen how they operate. The line of my job placed me in a position where I had dealings with them and in the process I have had bone of contention with them. I have been entangled with men like Alhaji Salisu Alogba and Muftau Ajisebutu and many others in the past. Yet I never allow hatred get the better part of me, until his death, Ajisebutu was my friend and till date, Alhaji Salisu Alogba is till someone I cherished.
Lastly, I must say that the case of Oba of Egbin is similar to what I have seen in the past. I keep wondering why he chose to fight me for no just cause. He went as far dragging me to court of law, over baseless issue. I strongly believe he will realise someday that I am not his enemy. Once again, this is a dilemma of a journalist in a turbulent community.