The man Asiwaju Bola Ahmed AdekunleTinubu, is on his way to earn a perpetual place in the annals of Nigerian political history. He is on a path of etching his name among the league of our founding fathers. He's almost at the point where his name Bola Ahmed Tinubu will be listed along with names like Nnamdi Azikiwe, Obafemi Awolowo and Ahmadu Bello. These expressions are not mere praise singing but a careful observation made from his epoch making activities over the years. We gathered from Tinubu's activities that his rare moves are worth studying and thoroughly examined by scholars. His emergence into the political scene in Nigeria did not only redefine how 21st century politics is played in Nigeria, he is laying a new foundation for the polity.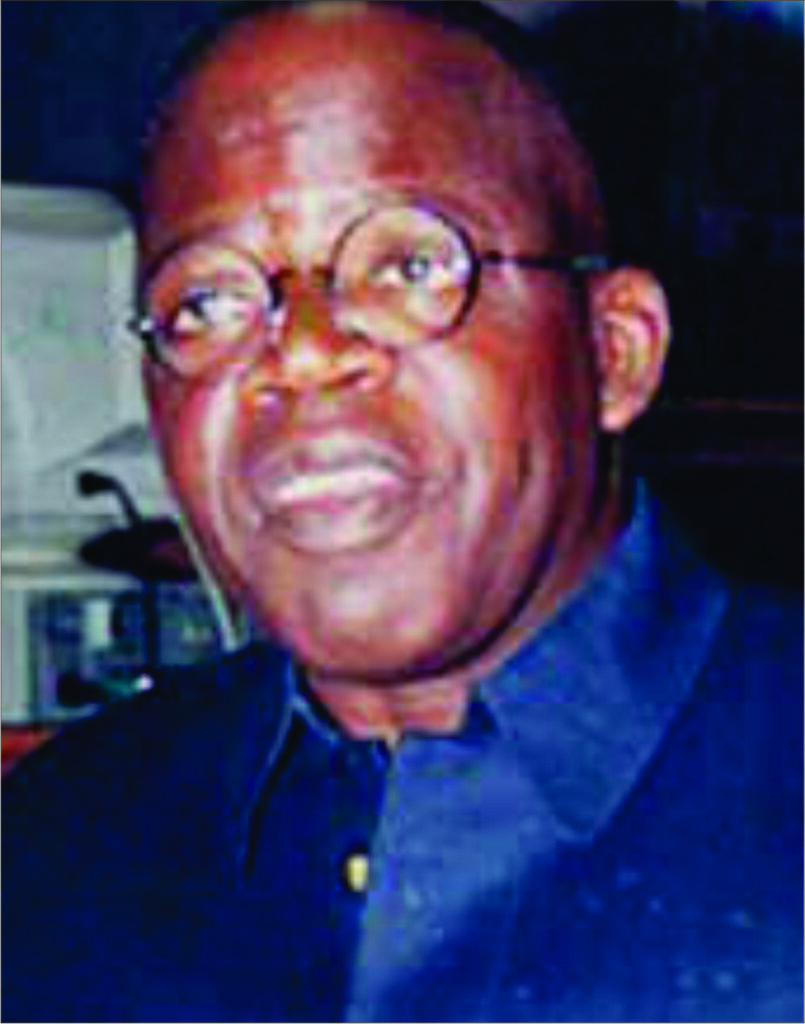 In the 4th Republic, Bola Ahmed Tinubu appeared in the political scene to construct a paradigm shift, a phenomenon Nigeria is long due to experience.
Before his emergence, the second and third republic weren't any different from the pattern of politics our founding fathers laid, which was regional and ethnically based party system. The fourth republic took off with these ethnic sentiments as some of the popular parties have their strong bases in certain regions of the country. Our multicultural nation is in dire need of true federal system and this can only be achieved from the foundational institutions like political parties.
When the country politics is organised around ethnic circles without national outlook, we can't experience thorough national growth and development. Perhaps, Asiwaju thought along this line when he restructured one of the ethnic-centric parties of the fourth republic, Alliance for Democracy (AD).
The style of party system in Nigeria before Bola Tinubu restructured it was sentimental and ethnocentric. The Northerners are fond of establishing and dominating a party within their region; the Easterners took a cue from them by doing same, while the Western folks do same. Though these parties often bear neutral names, appellations and slogans, they have no national outlook in their internal activities.
The fourth republican parties show signs of the recurrent problem, the Peoples Democratic Party, PDP has its stronghold in the Northern region and in the middle belt; the All Peoples Grand Alliance, APGA, has its stronghold in the Eastern region while the Alliance for Democracy, AD dominated the West. Ahmed Bola Tinubu was among the five AD Governors of the Western States in the wake of the millennium. The party lost four of its states to the PDP and Tinubu became the last man standing. The challenges he faced as a sole fighter during that time marked his path to eternal greatness.
Bola Tinubu reinforced himself, envisaged the scene and laid foundation of a new political party and allowed his former party die a natural death. First, it was the Action Congress, AC; then it became known as Action Congress of Nigeria, ACN and finally mutated into a mega party, the All Progressives Congress (APC). It was never an easy job, but Tinubu has the innate qualities of perseverance, patience and sees far ahead of his time.
Today, the strong political mechanism he built has become a major force in Nigeria. This happened at a time the nation was at the brink of one-party system. Bola Tinubu put aside his personal interest to form a formidable alliance with other parties in Nigeria and they launched a true democratic opposition party. This peculiar alliance did not only balance the one-sided party structure in the polity, it went on to win the presidential election and won majority seats in both the lower and upper chambers of the National Assembly in 2015.
The Bola Ahmed's APC swept clean the five geopolitical States of the southwest; the party broke the PDP hegemony in the North and Middle Belt, and it ruffled the APGA Eastern base. Be the selfless leader he is, Tinubu started preparing political corps while he was the Governor of Lagos State. Many folks, who served under him while he was a Governor, have rose to become powerful political figures in their respective capacities. Some of them were governors of their respective States, members of the House of Representatives, senators at the National Assembly, while one of them is currently serving as the Vice President of Nigeria. Another interesting side of Asiwaju is that he is a detribalized political strategist who relates and assists non-western political green horns, some of whom are representing their constituencies at the National Assembly. Though a devout Muslim, he is open to people of all faiths.
For anyone to understand Bola Tinubu, one must first accept the fact that Asiwaju is a fine political strategist to the core. A thorough breed who associated well with legends and has become a living legend. Bola Ahmed Tinubu has a long time experience in politics by working closely with the likes of Chief Obafemi Awolowo and MKO Abiola. While he took a cue from these great men, Tinubu developed a new model of politics pretty different from his predecessors'. Something he did out of share ingenuity and intellectual genius.
Though he is not a socialist, Tinubu could be compared to Vladimir Lenin in terms of structuring a political system. He built a rare political structure in Nigeria, starting by raising political crusaders, establishing Media Empire and developing a new societal blue print. His move from the grassroots, where he turned Lagos into a political boot camp for rising contemporary politicians, has spread across other regions in Nigeria.
From a close observation, it appears that Bola Tinubu may succeed where our founding fathers failed. Our revered founding fathers made themselves cult figures and centre of the polity in the first and second republican parties, but Tinubu gave equal opportunity for many to thrive in the 21st century party. By virtue of working with great minds in the past, it gave him an edge over most contemporary politicians in Nigeria. Tinubu is highly educated, rich, influential and command respect across the country, these qualities and features made him a formidable figure everyone will stand and think twice whenever his name is mentioned in the country. The three dominant regions of the East, North and West all acknowledge him as a uniting force in the country.
Everything about him is clouded in awe. How Bola Tinubu managed Lagos State affairs as a Governor still remains a feat curious minds will love to study. When the State realised that the over populated city of Lagos needed more council governments to meet the rising need of the people, Tinubu created additional local councils, increasing the councils from 20 to 38, a move, which earned him bitter confrontation from the Obasanjo government.
Then the Lagos State monthly allocation was withheld by the Federal Government; yet, Tinubu was not deterred. He didn't whine nor cowed in. The astute Governor concentrated on the affairs of Lagos State. He looked inward and managed the internally generated revenue to run the State. The new councils he created brought development to many places and enhanced inclusiveness of previously marginalized communities in the State. In spite of the withdrawal of Federal allocation, Tinubu ensured that both the old and the newly created local councils were adequately funded.
While some detractors may be quick to criticize everything he does, most times, they do so out of malignant suspicion and unreasonable impulse. Yes, we cannot overlook the fact that no one is beyond public criticism, but most time, public criticisms are stirred by people who carryout unsubstantiated stories and the unsuspecting masses absorb such stories without subjecting them to critical assessments. Those close him have a common knowledge about him, especially how the leader reacts to gossip. It was said by some sources and confirmed by others that Tinubu detests backbiting and does not reply to negative report about people when they are not present. He only focuses his attention on people who suggest solution to problems. Another interesting thing about Tinubu is that he doesn't respond nor react to malicious stories about him; he just focuses on the bigger picture and forges ahead. Like great men in political history, Bola Tinubu has faced many criticism, but most times, these careless statements about him just lacked substance.
What many Nigerians fail to realise is that criticism is not a negative activity but a way of analysing a situation, event, art or individual to see the true nature of it, and this must be done devoid of sentiment. In practical term, it means an object of criticism must be examined on both sides and all factors will have to be explained to the public to make their choice. If true critics of Tinubu should follow the principles of criticism, then, the leader will be adored by Nigerians because his positive actions surpass any err many presumed he had committed.
Bola Ahmed Tinubu's contributions to Nigeria are positive efforts many Nigerians will realise with time and see the magnitude of what he is doing. In a nut shell, Bola Tinubu is becoming to Nigeria what Nelson Mandela was to South Africa. He is a detribalized, selfless and mature national leader, who is working so hard for true federalism in Nigeria. He is one of the living nationalists we have today, a man with a vision of hope and prosperity in a nation citizens are getting weary. The reward for hard work, they say, is more work. May Bola Ahmed Tinubu finds more work and the strength in building a new Nigeria.
*RamsonAcheme is the News Editor of Oriwu Sun Newspaper in Ikorodu. He is a Ph.D. applicant of Mass Communication at the University of Benin.