Residents of Itunmaja area of Ikorodu were elated and were caught up in communal euphoria as the 100 year-old bridge in the community, which was precariously in bad condition, received urgent attention from the Chairman of Ikorodu Local Government, Hon. Wasiu Adesina.
It was a praise galore for the council chair who responded to the call by the community dwellers to fix the bridge.
Many hitherto thought it will take eternity for the bridge to get fixed, but they were relieved when Hon. Adesina kept to his promise.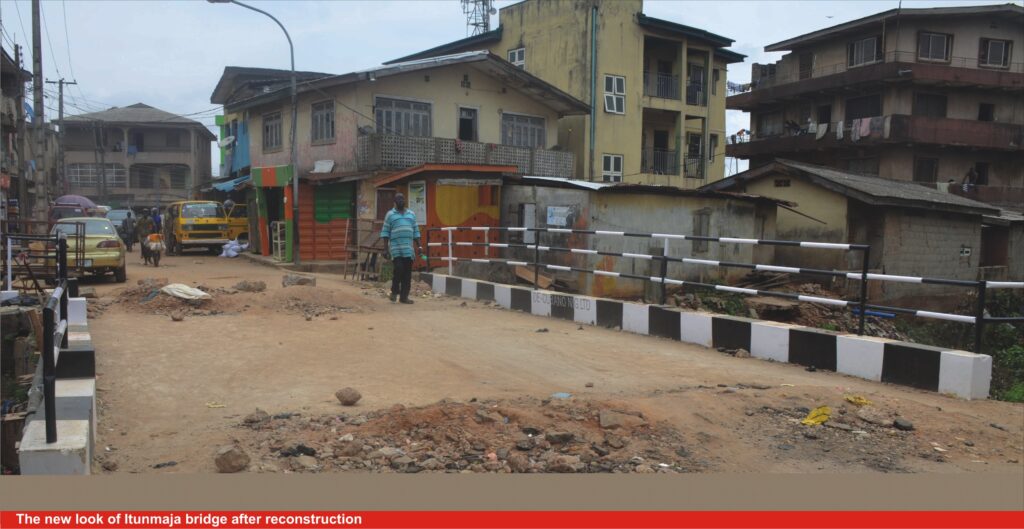 Sometime in first week of May 2020, the Itunmaja Bridge collapsed inward at the mid-section and became a death trap for motorists. The bridge, which was built 100 years ago, succumbed to nature by breaking down.
Residents became worried as they believe the bridge would not get the needed urgent attention from the government, but when the local council chairman was intimated of the situation, he promised to do something.
True to his words, Hon. Adesina swiftly swung into action and reconstruction began immediately. Many were surprised when the bridge was fixed within three weeks of the incident.
The construction was done by an indigenous firm, Cubano Nigeria Limited, a reliable construction company which has done many roads in Ikorodu, including Aga/Oluwakemi road, Akasoleri road and others.
Many residents have since commended both Hon. Adesina and the construction firm for the quality job done on the bridge which according to them, would last for a very long time.