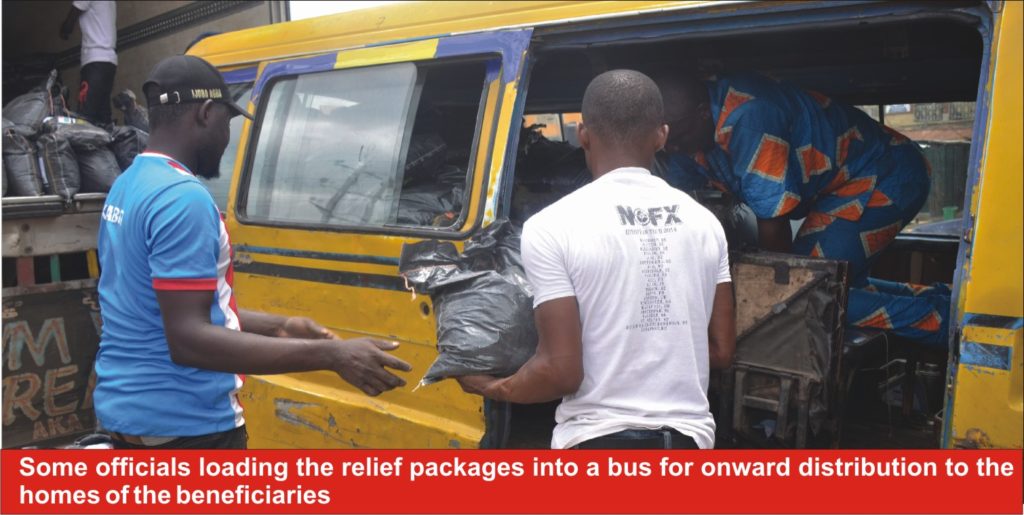 As part of the Lagos State Government programmes to contain the outspread of the Coronavirus, the government made provisions of food for Lagosians. The food relief packages were shared across towns in Lagos State and Ikorodu division received its share of the items.
In the morning time hours of April 11, 2020, a truckload of food stuff halted in front of the Sagamu Road Police Station in Ikorodu. The truck was coordinated by various government agencies. Men and women of the Sustainable Development Goals, Lagos Global were dressed in the safety paraphernalia, worked closely with officials of the Lagos State Ministry of Agriculture to disburse the food supplies.
Also, within close range were officials of LAMATA, police officers and soldiers who guarded the food supplies from being snatched by impatient mobs.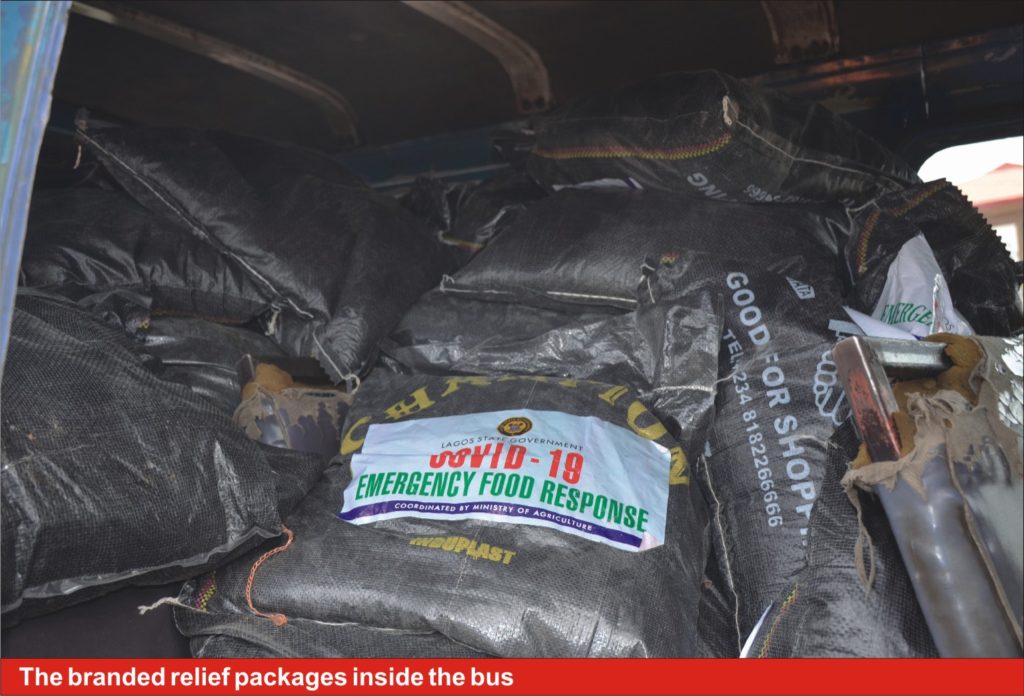 Though, the government agents refused to explain details to our reporters for fear of violating the civil service code of information, our reporters gathered that the truck contained over one thousand packs of packaged food stuff. Though, none of the sealed bags was open, it was obvious each branded pack contained certain kilograms of beans, rice, semolina and garri. The black packs were labelled with the Lagos Covid-19 relief logo.
Members of the Ikorodu branch of the National Union of Road Transport Workers, led by Comrade Tijani Akeem, volunteered their vehicles for the shipment of the packages to the streets of the various recipients.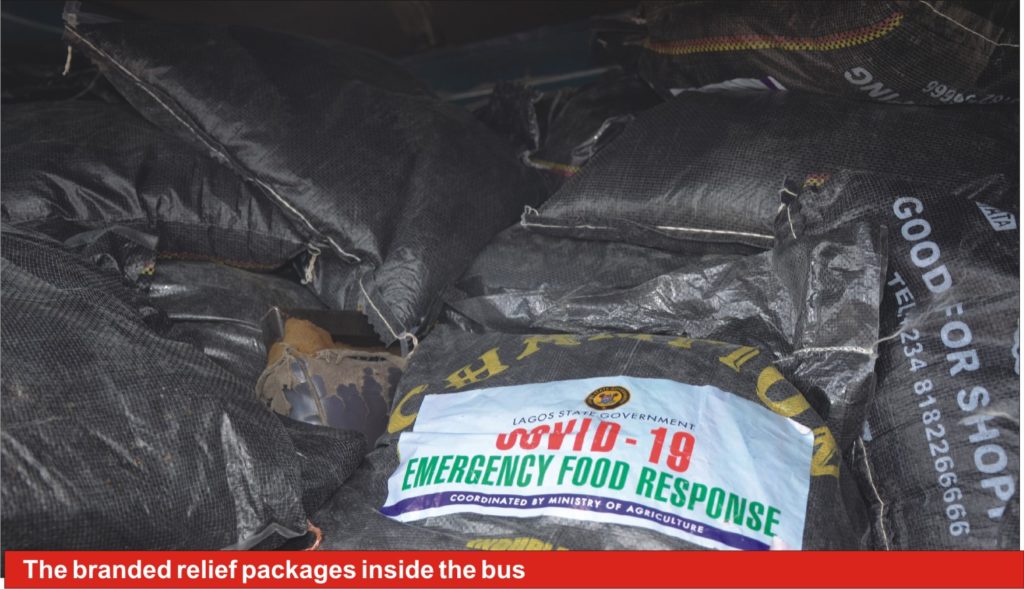 One of the officials, who spoke on grounds of anonymity, explained that the sharing formula was handed down to them from the office and all they have to do is to follow the address of the residents to deliver the palliatives.
According to the source, the recipients had already receive sms from the government agency and they are expecting their packs at home. This was made possible as the Lagos State Government used data of registered citizens with the LASRRA (Lagos State Residents Registration Agency) identity.
Each small vehicle provided by the union members was loaded with about fifty packs and led by a registered volunteer to its destination. It was reported that the truck was sent to cater for the beneficiaries in two local government councils, Ikorodu Central and Ikorodu North councils.
Recipients were expected to acknowledge reception of the items upon deliveries to their houses. The exercise was to be replicated simultaneously in the rest of the four