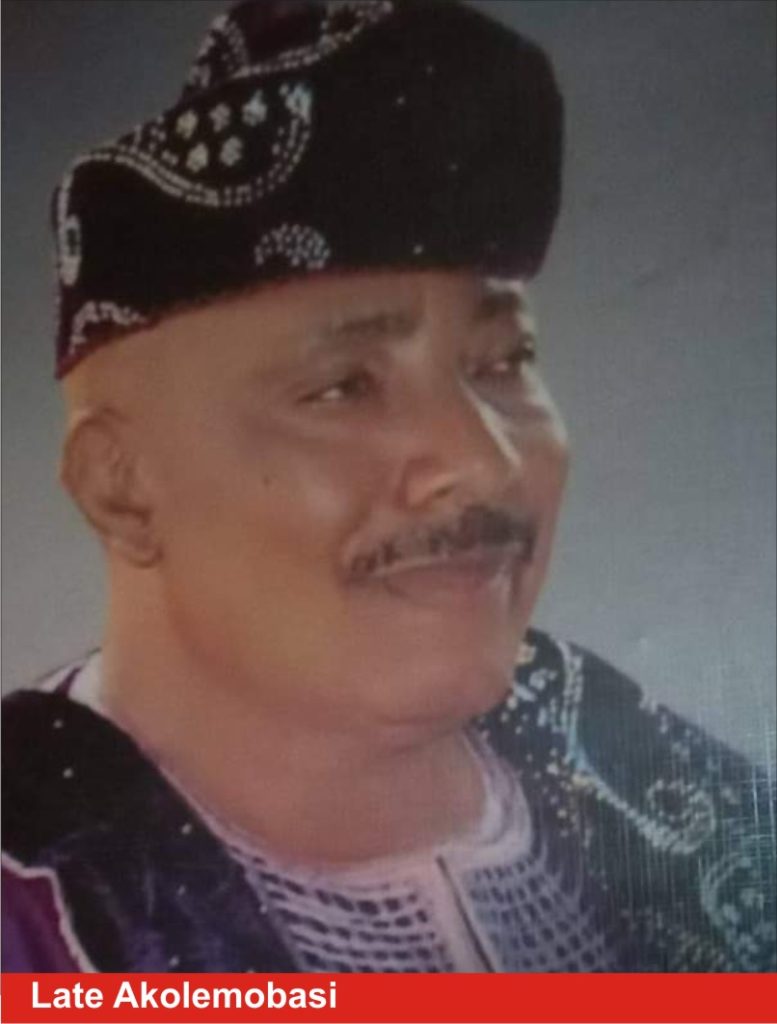 Alhaji (Chief) Nosirudeen Lawal- Akolemobasi, the Otun Baba Adinni of Oriwu Central Mosque, Ikorodu, and former National President, Nigerian Textile Workers Union, is dead.
He died on Tuesday, April 21, 2020, at the Lagos State University Teaching Hospital (LASUTH) after a brief illness at the age of 68 and has since been buried according to Muslim rites.
Until his death, he was the head of the Akolemobasi family which is saddled with the traditional task of performing rites for new Ayangbure of Ikorodu while in seclusion (Ipebi) and he led other traditionalists in carrying out this important task for the current Ayangbure, Oba Kabiru Shotobi while in Ipebi in 2015.
He was also the head of the Sanmolu family of Ikorodu which is currently enmeshed in a perennial land battle with the popular Regun family of Ikorodu over the ownership of the old NITEL land along Oke Ota-Ona to Itamaga road (Awolowo road).
The fierce land battle had taken both families in and out of several courts and police stations in Lagos and Abuja while there had been several cases of violent clashes involving members of both families on the land.
In a brief interview with Hadji Kazim Ganiu-Sanni, the General Secretary of Oriwu Central Mosque, he described the deceased as a very religious person who played a key role in the construction of the Oriwu Central Mosque.
He also said that late Akolemobasi was a kindhearted person who was always eager to assist the needy and that he was a social leveler who never discriminate among people but was accommodating and friendly with everyone irrespective of their age, religion or tribe.